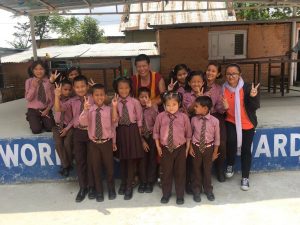 With our newest project we will support the well known Tibetan monk Geshe Sonam Wangchen, head of the aid organisation "Hope and Challenge", who is raising right now the "Dickey Tsering Children's Home" in order to provide a home for the poorest children in Kathmandu.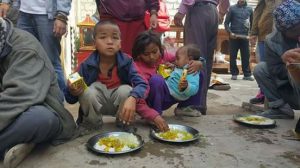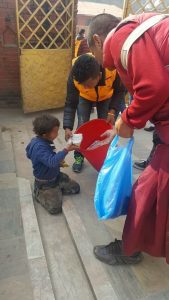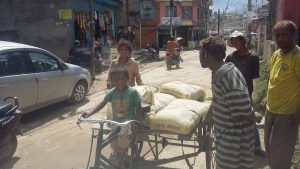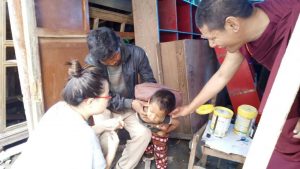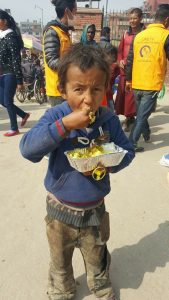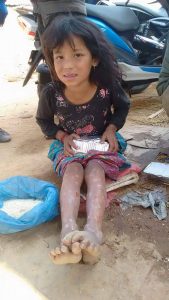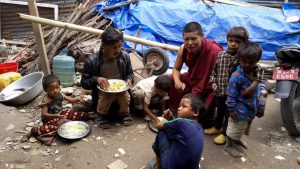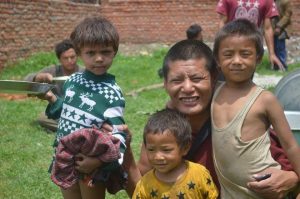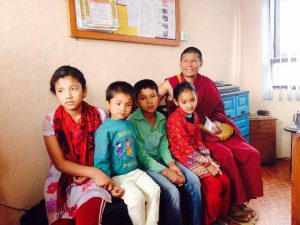 Geshe Sonam Wangchen has been born in Tibet and after fleeing from his homeland he was living many years in the South Indian monastery Sera Je until some years ago he moved to Nepal. Our contact to him started in spring 2015 after the terrible earthquake in Nepal and the Himalayan region and in January 2017 we could meet him during our travel to Bodhgaya, India, where we had discussed our cooperation for this new project.
The "Dickey Tsering Children's Home" has been named after the mother of H.H. the 14th Dalai Lama. For the Tibetans she is the epitome of love and compassion. In this hostel in Kathmandu the first 15 children from the capital and nearby villages will find a loving home and the chance for school education.
Tibetische Frauen werden mit viel Herz und Hingabe die Aufgabe der Pflegemütter übernehmen
Commencement of the Project: April 2017
Initial Students: 15
Staff: 3 (two hostel warden/foster mothers and one secretary)
Estimated budget per student per month: 70 Euro – 74 USD – (including all expenses: share of house rent, food, school fee, clothing, medical care)
Background:
"While I was working with one of the rehabilitation and free meal project, I came to know many young children who were grown up without the proper care and affection of their parents. It is also so sad to see such underprivileged young people in today's society where their precious life being ruined due to the problem and issues occurred in the family. Some do have a family but their living standard is so low that they only eat once a day. Some don't have parents to look after them; some don't know what life means to them, some even never care about their body. They take drugs, they eat leftover food, they sleep on the road side, they walk barefoot, they never care to speak, the only thing they can say is "please food, food".
So what if we help them just by providing a shelter, a book to read and friends to talk to? With this small spark I want to help them to become good human beings and start a new life."
Geshe Sonam Wangchen
Bei diesem Projekt arbeiten wir eng mit dem gemeinnützigen Verein "Blütenherzen Kinderhilfe e.V." (www.bluetenherzen.de) zusammen, der Kinderheime in Nepal und auf den Philippinen unterstützt. Gemeinsam möchten wir Geshe Sonam Wangchen helfen, mit dem "Dickey Tsering Children's Home" so vielen Kindern wie möglich ein menschenwürdiges Zuhause zu schaffen, das ihnen Geborgenheit und eine glückliche Zukunft bietet.
Ein passendes Haus wurde bereits gefunden, Anfang April wurde der Mietvertrag unterzeichnet und das Team vor Ort hat mit der Einrichtung begonnen. Die ersten 15 Kinder ziehen nun ein. Das Heim hat 11 Zimmer und kann ca. 30 Kindern ein neues geborgenes Zuhause bieten.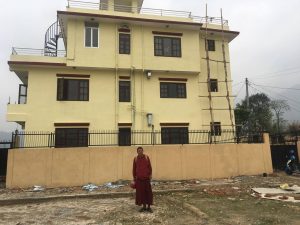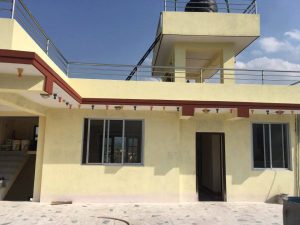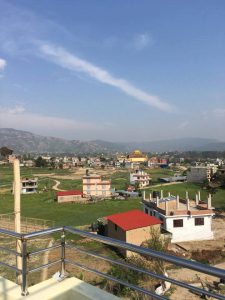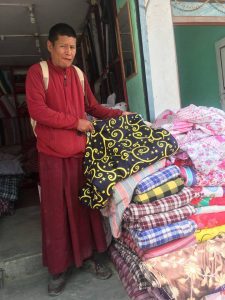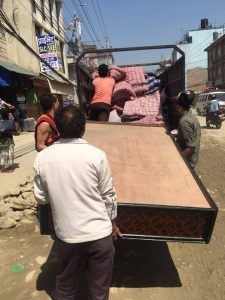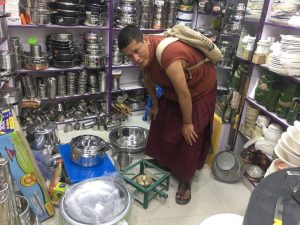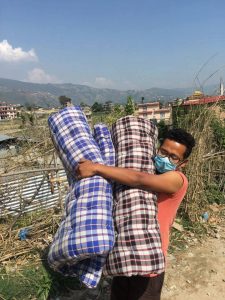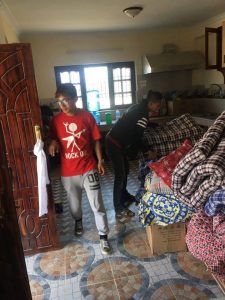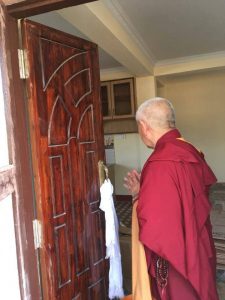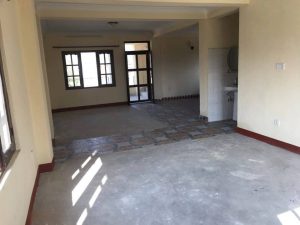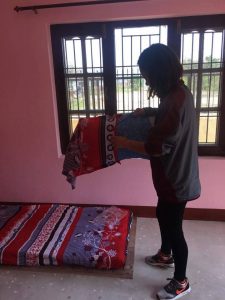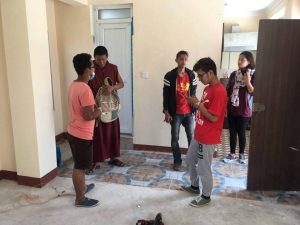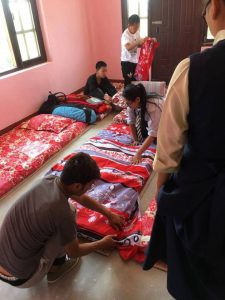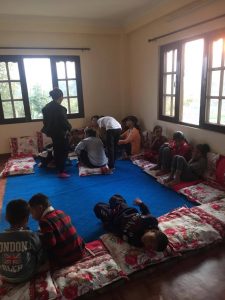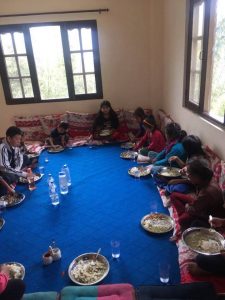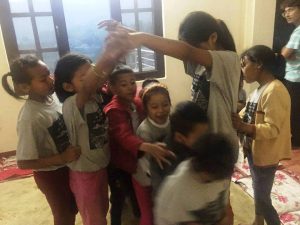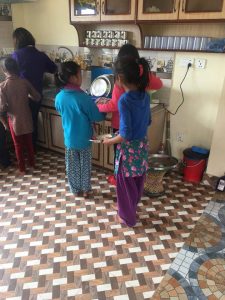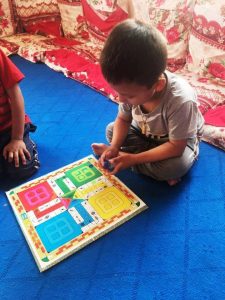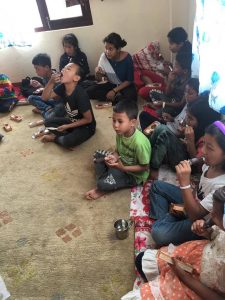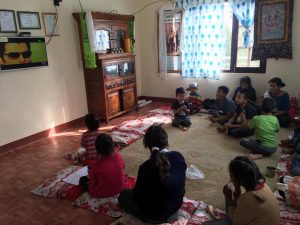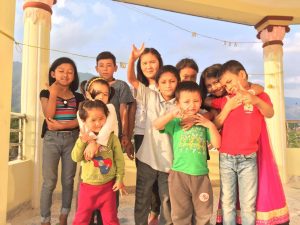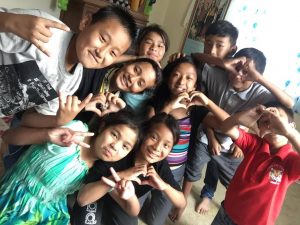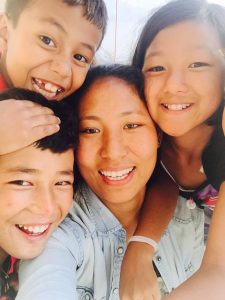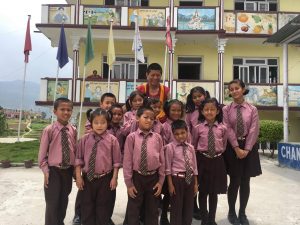 Bitte unterstützen Sie unser Projekt mit einer Einzel- oder Dauerspende, einer sogenannten "Heim-Patenschaft" für 5 oder 10 Euro monatlich. Damit sichern Sie die Einrichtung und Erhaltung des Heims.
Außerdem können Sie mit einer Patenschaft für eines der Kinder helfen. Auf der Seite "Patenschaften in Nepal" finden Sie die Infos und Fotos der Kinder des Heims, für die wir Paten suchen.
In der rechten Infoleiste hier auf dieser Seite finden Sie den Button unseres Hilfsprojekts auf "Betterplace.org", über das Sie einfach und sicher online spenden können.