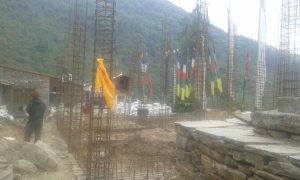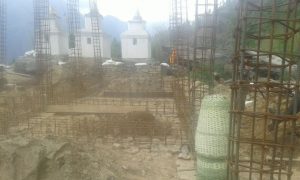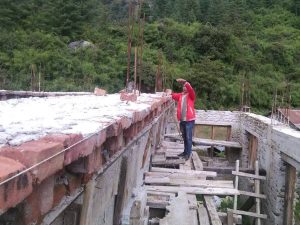 The monastery of the village, some kind of community house for religious ceremonies and cultural events, also had been destroyed by the earthquake in April 2015. The reconstruction has been started in in 2016, but could not be completed yet.
With your donation you can support the reconstruction of the monastery.
Donations at any amount are appreciated, as long term or single donation.
Payment reference: Briddhim Monastery