For the monks in Tse Chok Ling monastery, which we are supporting with different projects, we are currently looking for monastery sponsors: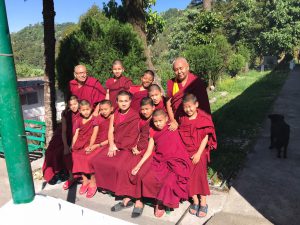 The monks lack any form of health insurance and old-age pension scheme. The monastery comes up with main needs but for extensive studies, in case of emergencies, in certain events of illness, necessary family visits (for instance in the case of a death) etc. they need additional support. With these events the monastery is only able to help through donation as it is.
Since Tse Chokling does not generate any income it is completely financed through donations. Beside Tibet Tshoesem there are two more foreign aid organizations supporting the monastery plus the Tibetan community of Tse Chokling is also offering contributions. These are used for food supplies and maintenance of the building complex.
In the course of a monastery sponsorship you would mainly secure the monk's basic medical care and the entire community of monks would benefit from your donation. At the moment we are maintaining 12 sponsorships at the monastery.
Tse Chokling Monastery is open for visitors, it even has guest rooms and one may gain insight of the monk's daily life. Visitors may also take part in prayers or Puja at the temple. There are 20 monks (16 senior monks and 4 young novices) altogether living there at present. The older ones were mostly born in Tibet and fled to India in their childhood. Nearly every spring new children and youths arrive, but this year some novices had decided to leave the monastery and to move back to their families.
While the elder monks were born in Tibet and fled to India, the novices mostly come from the small Northern-Indian state of Sikkim, situated in the Himalayans between Nepal, Tibet and Bhutan. In addition 3 cooks, 1 housekeeper
and 1 administrative employee are living on the premises. 8 more monks are currently staying at the monasteries Drepung and Sera in Southern India for study purposes.
If you would like to support the monks of Tse Chokling with your monthly sponsorship of 20 Euros please contact us by e-mail:
info@tibet-tshoesem.de
*****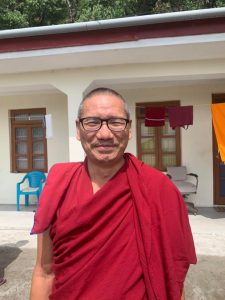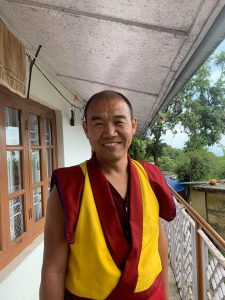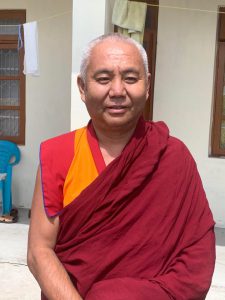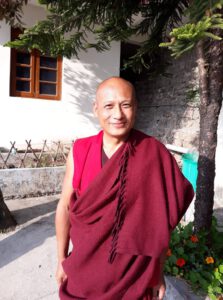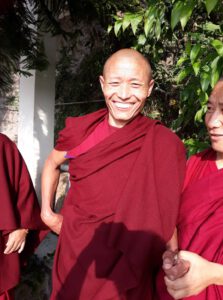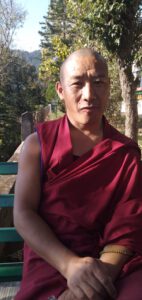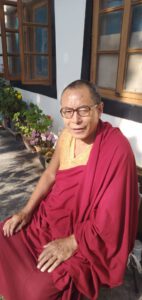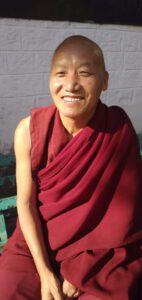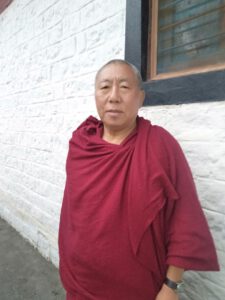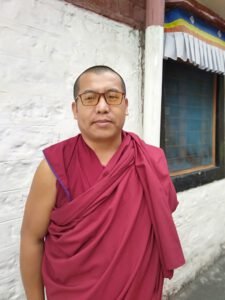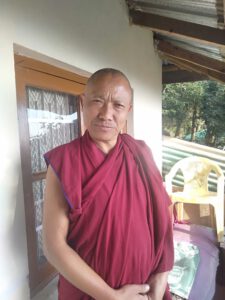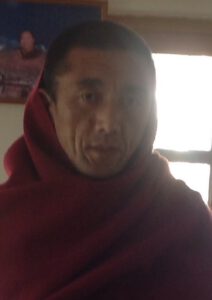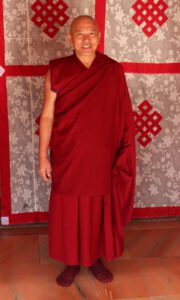 *****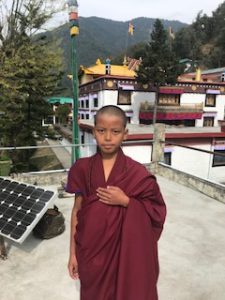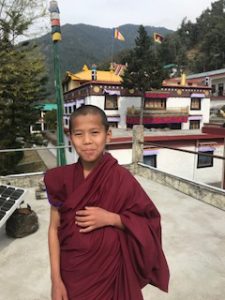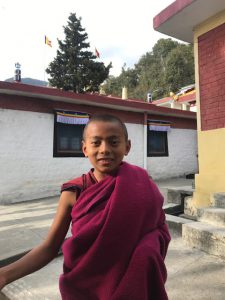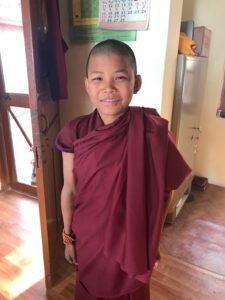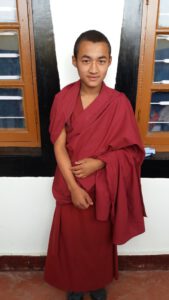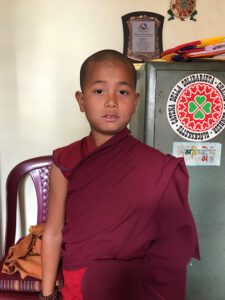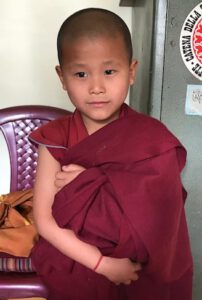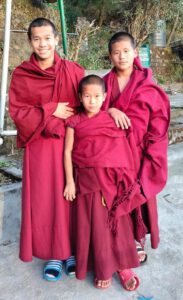 *****
Narrative of a former sponsor Martina Kürten:
"The concept of a sponsored monk seemed strange at first. What to write, if at all…. after all you are dealing with an adult, an ordained person on top of that.
Unnecessary worries before I welcome the monk Lobsang. He does not have any reservations of this kind. The ice was broken quickly after his first letter and shortly after we have been "adopted" by him – a monk just over 30 years old (the exact age unknown). He naturally lets us know we are like a second family to him. He has no family in India, has lived in exile since childhood and is happy about our caring and support. His gratitude and joy are expressed creatively as well. And have been going for 5 years. I'm flabbergasted when the mailman drops off a package from India: counterfeited T-shirts creatively printed with Buddhist words of wisdom, Tibetan text messages of him reading Buddhist writings plus an abundance of photos of himself, heartwarming messages.
Lobsang, such a kind monk, who has so much to give and contribute.
Just recently I decided to take on a second monk-sponsorship with Tibet Tshoesem. Dorjee, 41 years old, has lived in India for 36 years. So initially we built a bridge of pictures between Dharamsala and Wuppertal. Photos always inspire – myself as well.
The bridge evolves into a warm-hearted connection between us. We become friends, discover similarities. After all they are also children …"Buddhas children, enriching, sincere, full of goodwill, warmth and humor."