We are working closely with our contacts on site in India and Nepal. Constant communication and transparency are of major importance and ensure that the given aid gets to 100 % to the people in need. This way donators and sponsors can be informed regularly about new developments.
Of course we know all of our contacts and partners personally and are connected to them by this close, confident cooperative work and real friendship.
Team India:
Sonam Nyandak – Tse Chokling Monastery, Dharamsala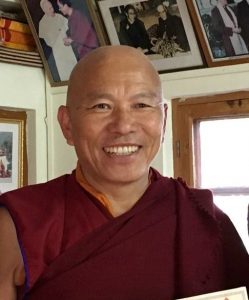 Sonam Nyandak is the director of the Tibetan-Buddhist monastery Tse Chokling, different aid projects, as well with sponsorships for the monks. The main correspondence is processed with him and Sonam Nyandak is providing us with all relevant data concerning the monastery. The donations are administered and handed over by him.
*****
Team Nepal:
Tenzin Lhamo – Briddhim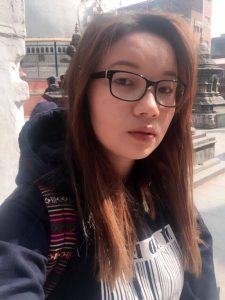 The Tibetan woman Tenzin Lhamo was born in Briddhim, the village in Northern Nepal, which we are supporting with our projects. Already at the age of 9 she started working in order to help her poor family. She never has been able to go to school, but with the assistance of her uncle and friends she taught herself to read and write and today she even speaks English fluently.
After almost 9 years working in Dubai in order to support her family in Briddhim and her younger sister in Kathmandu, she recently returned to her home village, where she is living now with the family of her fiancé.
Tenzin Lhamo, who we know personally, is our team member in Briddhim. She delivers the donations to the recipients, cares trustfully for the right use of the donations and provides us with news and photos. Thanks to her we are in daily contact with the village.
Nyima Bhuti – Kathmandu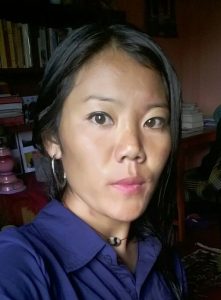 Nyima Bhuti – daughter of Tulku Dorjee Tsewang Rinpoche – is studying in Kathmandu and working in the Himalayan Komang Hostel, where she is taking care of about 20 children from the poor Dolpo region. Like monk Tenzin Nyima from Dharamsala, she also forwards part of the donation to needy Tibetans in Kathmandu and the Region.
Geshe Sonam Wangchen – Dickyi Tsering Children's Home, Kathmandu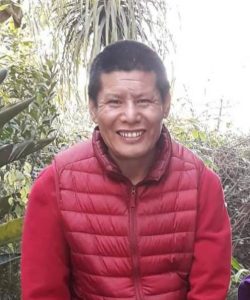 Geshe Sonam Wangchen is the head of Dickyi Tsering Children's Home, which he had set up in 2017 together with us and another charitable organisation and which we are supporting with different aid projects as well with sponsorships for the children. He is our main counterpart on-site and provides us with all the important data about the home project and the children. The donations are administered by Geshe Sonam Wangchen and the children are taken care of under his supervision.